Cannabis and the Modern Woman: Juggling Work, Life, and Self-Care
In today's fast-paced society, women often find themselves managing multiple roles, from career to family to personal care. The pressure to excel in every aspect of life can lead to stress, anxiety, and sleeplessness, which may negatively impact overall well-being. Cannabis has emerged as a natural alternative to traditional pharmaceuticals for managing stress and promoting relaxation, making it an ideal self-care solution for busy women.
Cannabis, particularly CBD, has been shown to help alleviate anxiety, improve mood, and promote better sleep. CBD interacts with the body's endocannabinoid system, which plays a crucial role in regulating mood and sleep patterns. By incorporating cannabis wellness products into their self-care routines, women can foster a healthier balance between work, life, and personal well-being.
Breaking Stereotypes: Women Shaping the Cannabis Industry
The cannabis industry has seen a steady increase in female leadership and entrepreneurship, with women owning or holding executive positions in nearly one-third of cannabis businesses. These trailblazing women have not only made strides in dismantling gender stereotypes but have also helped reshape the industry by advocating for more inclusive and socially responsible business practices.
Women-led cannabis companies often focus on creating wellness products specifically designed for women's health needs, such as menstrual pain relief, menopause symptom management, and postpartum care. By recognizing and addressing these unique health challenges, women in the cannabis industry are empowering others to take control of their health and wellness through natural, holistic solutions.
Mother's Day: A Celebration of Women and Cannabis Wellness
As we celebrate mothers and the important women in our lives this Mother's Day, it's essential to acknowledge the role cannabis can play in promoting wellness and self-care. Cannabis wellness products make thoughtful and meaningful gifts, offering a natural and holistic way to support the health and well-being of the women we love.
From CBD-infused bath bombs to luxurious cannabis-infused skincare, there's a wide variety of products designed to help women relax, unwind, and pamper themselves. Gifting cannabis wellness products this Mother's Day can not only provide much-needed relaxation and stress relief but also encourage the women in our lives to prioritize their own health and well-being.
By embracing the potential of cannabis and its role in women's health, we can foster a culture of empowerment, self-care, and wellness for women in society. This Mother's Day, let's celebrate the incredible women who shape our lives by supporting their journey towards a healthier, happier, and more balanced life through the power of cannabis.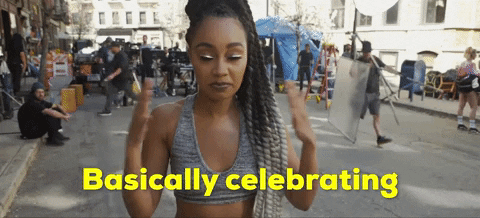 Unleash the Power of CBD Topicals: Give Mom the Ultimate Pampering Experience
Don't miss the opportunity to surprise Mom with the ultimate gift of relaxation and rejuvenation this Mother's Day! Our premium CBD topicals, available at our exclusive location, offer a range of benefits, including soothing sore muscles, reducing inflammation, and promoting overall well-being. Hurry and get your hands on these must-have, luxurious products while supplies last. Give Mom the gift she truly deserves, and let her experience the unparalleled benefits of CBD topicals. Remember, nothing says "I love you, Mom" more than supporting her health and happiness! Be sure to join us Mother's Day Weekend (May 13th-14th) for a special sale on a huge selection of Cannabis Wellness Products!